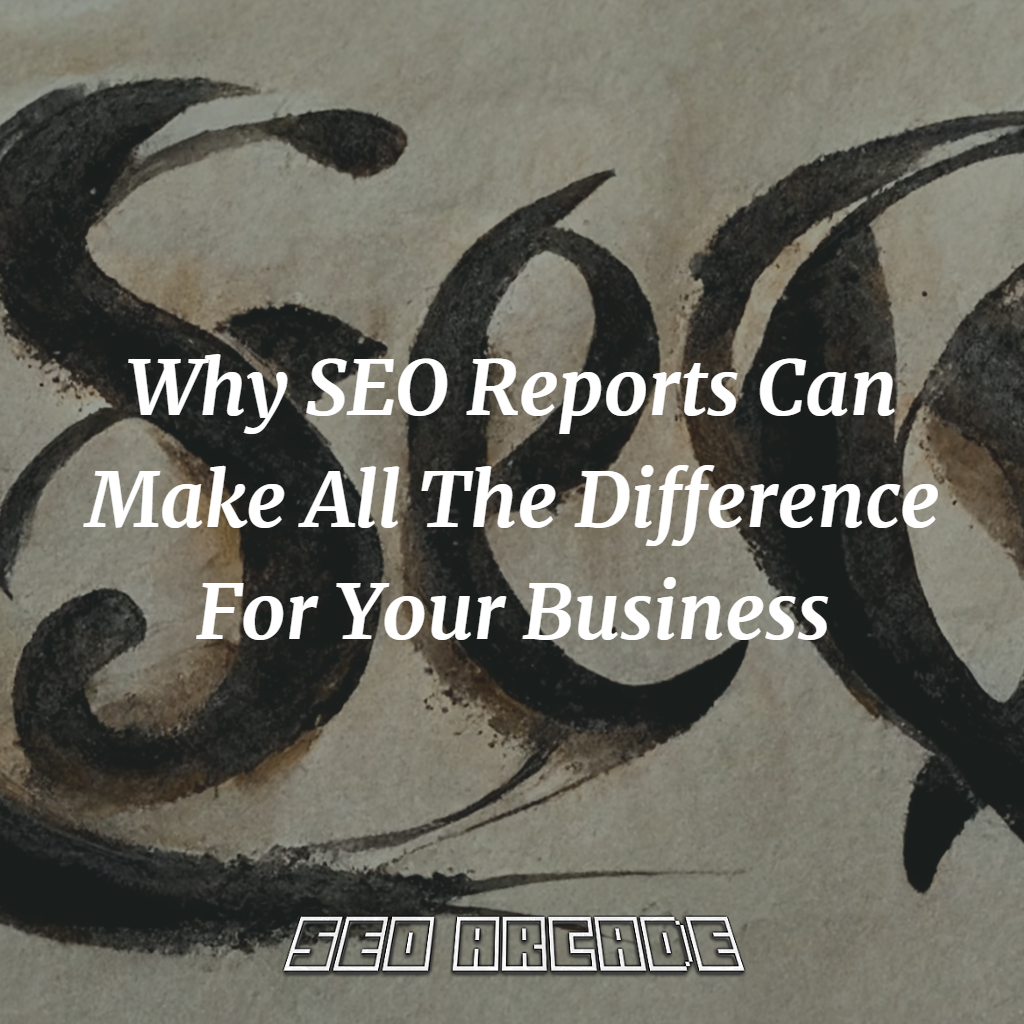 In a world of data-driven business, search engine optimization (SEO) reports are the lifeline to your digital presence. SEO is the action that makes your digital content discoverable. It's how potential clients find your website when they search for information.
Your search engine performance dictates whether your website appears on page one or one hundred, buried so deep that it will never see organic traffic. The good news is that search engine rankings are fluid. Engines like Google and Bing are continuously updating their algorithms and indexing information so it's possible to improve ranking by changing your SEO strategies.
That's where an SEO report comes in handy. In order to improve, you need a baseline and goals. All the information you need to create an effective strategy should be available in an easy-to-obtain and read format–like a report. Let's take a look at how you can use that report.
What is an SEO Report?
It's data that has been collected and presented in a concise, easy-to-read format to tell you how effective your search engine optimization efforts are. Essentially, the report details a number of targeted activities with metrics that define individual performance against benchmarks.
An SEO report often contains data on the following:
Keywords
Reach
Traffic
Goals
SEO reports contain data for different algorithms, for example, an organic local SEO report is different from a national SEO report. Reports show us which channels are bringing in traffic and what the volume of traffic is based on different factors. It might contain an assessment of which keywords you are ranking for compared to which keywords your competitors with similar content rank for.
Additionally, if you run a paid Ads marketing campaign, you're paying to generate sales, and the data you get back can be used to find SEO terms to target and report on. This puts search engine optimization at the core of everything that you do.
How You Can Use an SEO Report to Boost Traffic
There are two primary ways that the data in an SEO report can translate into action on your website. The first is by understanding your own metrics and how they compare to those of your competitors. This knowledge can provide important benchmarking data to let you know what's possible. 
If your website is averaging 100k organic monthly visitors–that might be good traffic for your niche. Or, it might be a drop in the bucket compared to what the top three competitors are bringing in. These insights give you a clear picture of your market share in the digital world–or your reach so that you can expand that reach and find new customers. The second way that your SEO report can bring you traffic is by helping you discover opportunities. With tools like SEO Arcade, you can start with one keyword and get a complete digital footprint that includes: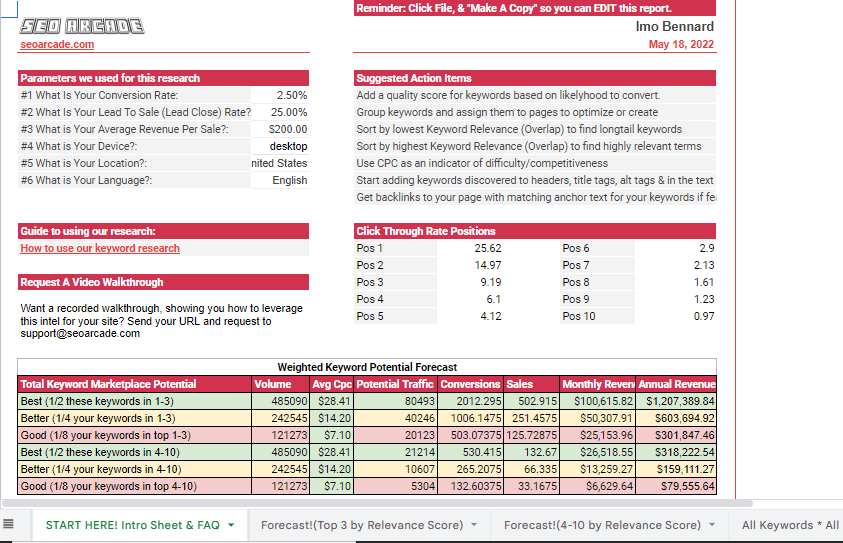 Top-Level Competitors
Intelligent Forecasting Using Traffic, Conversion Costs, and Revenue 
Final Tips for Using an SEO Report
A good SEO report can be a great tool for improving search engine performance. This, in turn, drives traffic to your website. Make sure that your report pulls the right data, delivering insights into your business and your competitors with past, current, and future forecasting. Then, work your SEO report into your strategy for regular reviews to make the most out of the data that's available.
I hope this helps you create the best SEO report for your business; would you want to learn more? Here are some additional resources to assist you.