Hey, it's a paid keyword research service so I'm sure you want to make sure you're going to get your money's worth and actually save time doing your keyword research. I'm confident that once you see our sample SEO keyword prediction forecasts that you'll order one for your own site ASAP. When you create
If you're an agency or freelancer, then you can whitelabel our Google Sheet deliverable in seconds, and bring the value of our keyword research to your clients.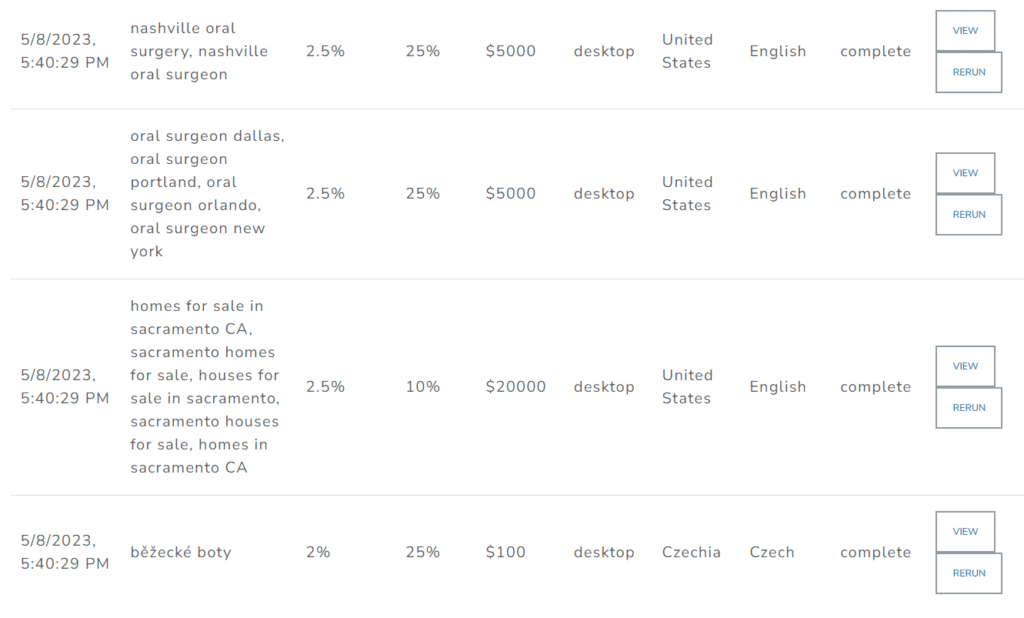 Free Report With Custom Demo Request
Want to go over the metrics and insights of your report? We're happy to provide you with additional "coins" to order some sample reports before you subscribe. Just create your account and get in touch here to set a time to review.