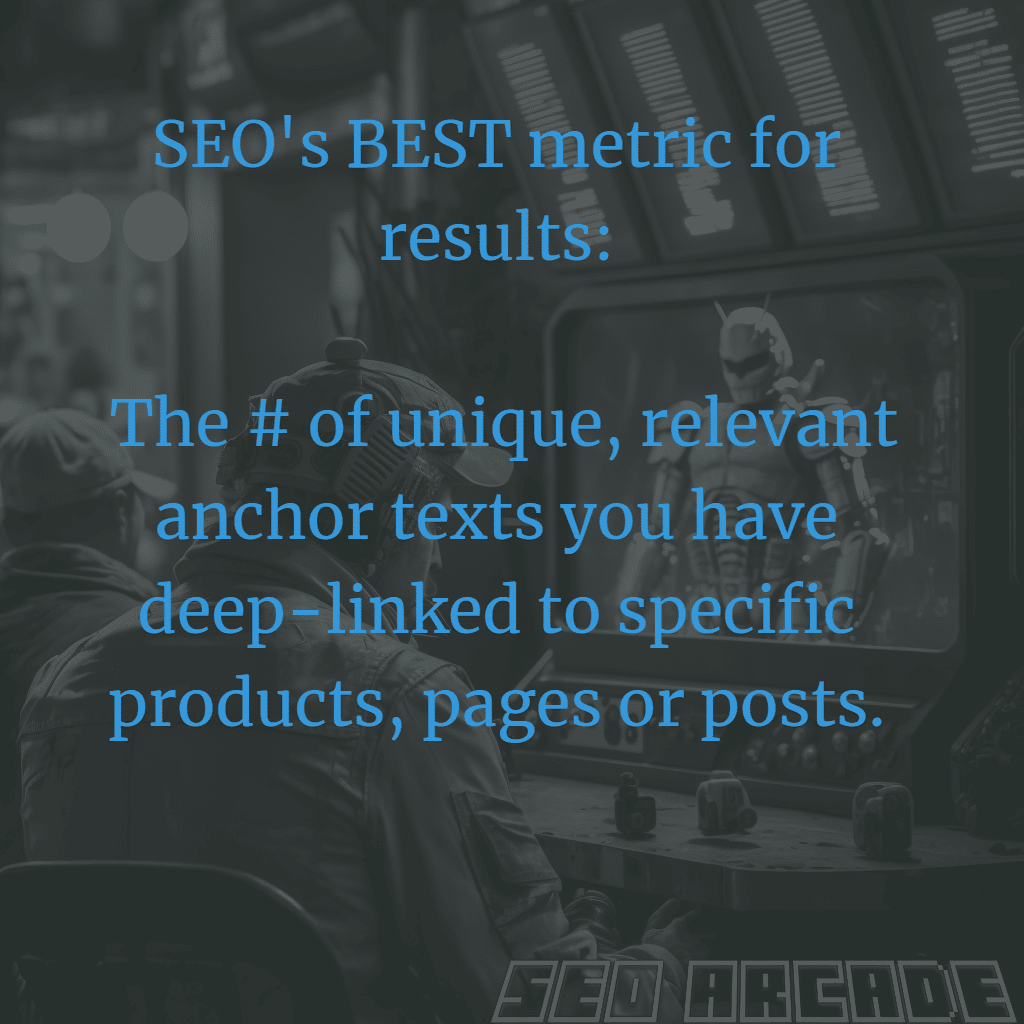 What activities actually drive significant change? Big PR efforts or stunts? Wining & dining writers and bloggers? Would love some inspiration."

jenkster08
The number of unique, relevant anchor text links to specific product, service page or article is the single most powerful "metric" you could focus on when it comes to SEO.
Common Metrics Used By SEO Professionals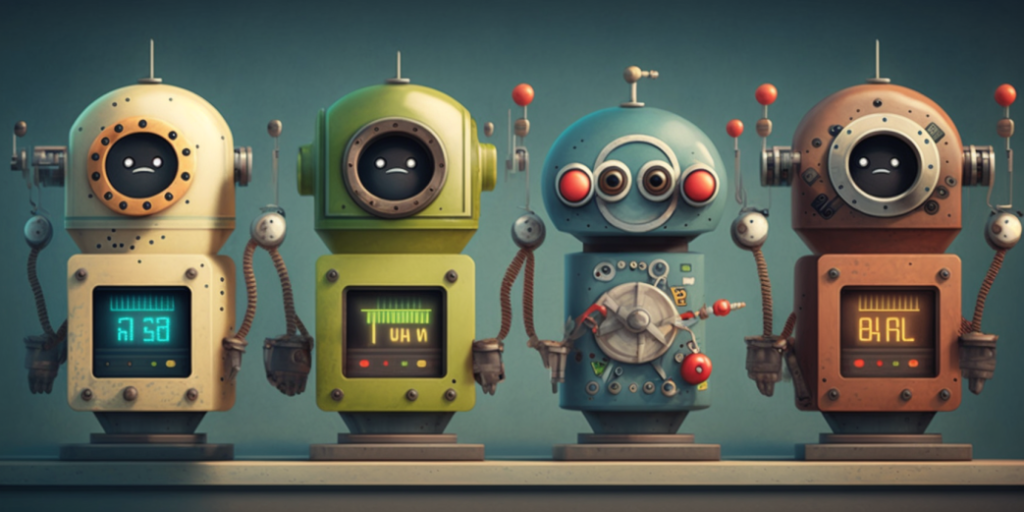 There are tons of "metrics" that you could choose to measure or monitor for your SEO campaign.
| Metric | Description |
| --- | --- |
| Overall organic traffic | The total number of visitors to your website from organic search results. |
| Keywords on page 1 | The number of keywords that your website ranks in the top 10 search results for. |
| Impressions for specific keyword(s) in GSC | The number of times that your website's pages have been shown in search results for a specific keyword. |
| Clicks for specific keywords in GSC | The number of times that users have clicked on your website's pages in search results for a specific keyword. |
| Top 3 keywords | The 3 keywords that your website ranks best for in search results. |
| Overall # of keywords | The total number of keywords that your website ranks for in search results. |
| Number of referring domains | The number of other websites that link to your website. |
| Some 3rd party metric for "link authority" | A measure of how popular and influential your website is. |
| Number of "errors" in a site crawler | The number of problems that a site crawler finds on your website. |
| Site load speed (CWV) | The average time it takes for your website's pages to load. |
However, when you're looking for the best "signal" that you can apply singular focus on, to get the most out of your specific effort for SEO, then you need to look at how many unique, relevant anchor texts you have deep-linking to specific products, pages or posts.
It would be even better if you could quantify that the link you got was in the 'meat-and-potatoes" part of the page, not the navigation, footer or sidebar but the main content area of the page, because we know from the "Reasonable Surfer" concept, that Google values where a link occured differently.
Why "Domain Authority" should be avoided as a core SEO Metric
The whole reliance on a "DA" score is so incredibly bone-headed.
Sure, go ahead and turn down a fantastic anchor link to your specific page because you think my entire domain score is "less powerful" and you have already sold your client on it's relevance using DA score as your metric.
It's an APROXIMATION of the site's "authority" based on the number of links…but that's ALL links, to all pages. You don't get an even distribution of link equity across the site from the homepage, where MOST links occur. Using an in-accurate, approximation of the Page Rank algorithm is a fools errand.
In A Crowded Content Market, Links Gain Value
Chat-GPT, Jasper and other AI powered content generators are going to make it easier to produce content on a higher scale than in previous years. This is the coming reality of SEO.

However, this means that other signals of relevance and authority are going to come into play even more. Getting links to your AI generated content farm is going to remain the difficult, hard to scale task as ever.
If you manually review the number of backlinks to a particular page or post, it will be a fraction of the total number of links.

If you look at the anchor text to the top 10 results for your target phrase, you'll see even fewer overall numbers of relevant anchor links to these specific pages (vs for the domain.

This means that even for very valuable, high traffic terms, there are VERY FEW deep anchor links with relevant text. Some urls ranking for terms may not even have a deep link with a relevant anchor.

This puts the scale of competition into a very low range, 1-5 unique anchor links to a blog post in "MOST" industries will let you outcompete those other 10 sites vying for #1.

Here's why the # of deep, relevant, anchor links is great SEO metric
It's directly measurable and isn't a 3rd party fictional metric like Domain Authority, Citation Rank etc
The scale is very low, you don't need to think about competing with the hundreds of total links a site may have
It brings the ranking/relevance battle to 1:1 against the URLs currently ranking for that term
Increasing links to specific pages increases not just your ranking for ONE term, it raises it for the page, generally also increasing the number of queries you rank for as well.
Internal links, also with specific useful anchor text, can help buoy other relevant pages, and keep your visitor engaged with useful content until they hit a conversion point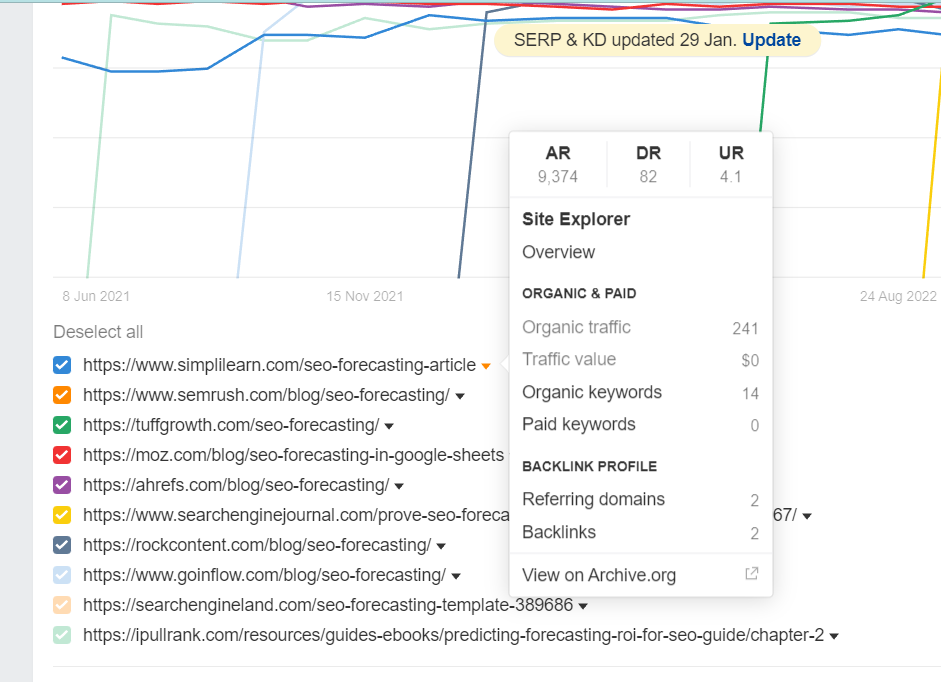 This doesn't mean that link building is easy, link building is hard. Internal links are easy wins, but they only transfer existing "authority" to another part of your site. So you need to gain more authority, and by focusing on building authorative, unique, relevant anchor links to specific posts or pages you are aiming at the highest-return-on-investment in SEO.
Step By Step: How Do You Get Your Unique Relevant Anchors Per Page?
Get to your backlink data from Ahrefs, SEMrush, Majestic, SERPstat, Copypress content analysis or whatever tool you have in your aresenal
Export your backlinks by anchor text, which should have the Target URL field as a column
Add drop down with four options: Relevant, Branded, Irrelevant, Incorrect
Sort your list by your relevant column
Use a countif function to count the # of relevant anchors for each post
What Can You DO with This Metric
You can then compare your competitor's backlinks for THAT page's relevant keywords, and take that information into account in your link building campaign. Ultimately, you NEED to build more links.
You can also potentially follow up with sites that link to you using irrelevant or incorrect anchor text and see if you can get that changed in your favor.