A marketing psychology Redbull used
Red Bull is one of the most popular energy drinks in the world. How did they get their start? By placing empty cans around London clubs and bars to create an "Illusion" that everyone else is drinking it, but they're just one of a handful of brands. –Sam Poyan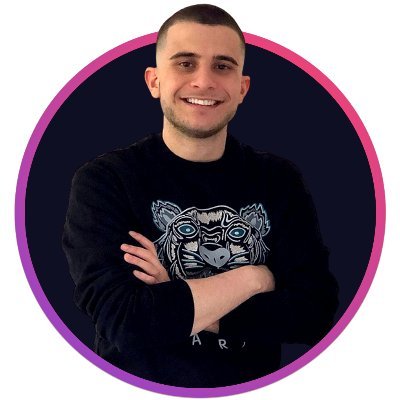 Red Bull wasn't always the most popular energy drink.
Here's one of the weird Marketing Psychology trick they used to become it.
When the brand started marketing themselves in London…
Companies in the sector had a 90% Failure rate.
So they had to do something DIFFERENT.
Today you see Red Bull at every:
– Bar
– Club
– Grocery store
But how the hell did they get the recognition started?
Well, not through traditional marketing methods.
They were jammed up with endless other energy drink brands.
Their product was unique:
– High caffeine
– It tastes like a mix of sour soda & cough syrup
They could blow out a bunch of ads on the selling points — like other companies did.
But they didn't.
What they did instead: Empty Cans.
That's right…
Breaking From Traditional Marketing
Instead of using traditional marketing, Red Bull placed empty cans around London.
– They filled up bins
– Placed them near clubs and bars
This acted as social proof creating the illusion that it's so popular — everyone else is drinking it.
Through this "Illusion" it 𝒂𝒄𝒕𝒖𝒂𝒍𝒍𝒚 𝒃𝒆𝒄𝒂𝒎𝒆 the Energy drink everyone started drinking.
If everyone is enjoying it, you want to do the same, right?
That's why this tactic worked.
We Are Social Animals and We Often Trust Other's Judgement
"It's because people trust other consumers' instincts more than marketing.
Here's a stat to back that up:
"92% of consumers now say they trust word-of-mouth or recommendations from friends and family"
Yes. It wasn't friends' or families' recommendations.
But It was still (what they thought to be) consumers — people who don't profit from it.
I hope this thread has shown you how important social proof really is.
It should always be part of your marketing strategy — maybe even get a little creative like Red Bull did.
Who would have thought that driving around filling up empty bins can be so profitable?🤔
Lesson: Word of mouth, and other users showing how good your product is better than you telling them."
The Power of "Social Proof"
We are herd animals in many ways. Social Proof helps dominates the market, because of that. Especially among younger ppl who wanna fit in.

Theliberatedone
Social proof is not only limited to products we have seen it being used extensively to manipulate the vot*ng population and manufacture a verdic*.

Adnan Attarwala
Pretty sure it was also the first energy drink to get a big marketing drive too – the market is clogged up *now*, but back then it was a pretty unique prospect; it was more about alcopops in clubs and coke/pepsi as a soft drink with caffeine

Sebastian Lloyd
That's interesting. I'm sure all their events and sports sponsorships played an enormous part of it too (along with commissioning/partnering with urban art, contemporary dance, filmmakers, music etc). Relentless, Monster, Mountain Dew did too… but not on the scale of Red Bull.

Nezih Savaşkan
Very interesting. Also interesting to see their positioning in a western market. Originally from Asia where they have a completely different offering. Very clear: different markets have different gaps. Do the research. Then position the brand.

Tom Berry
The concept of social proof is such a powerful one. When people see others using a product, they are quite willing to try it. But to use empty cans, that is the unique perspective that I love.

Networthz
i agree… people look for proof before buying!

Leets Melino
Learning Marketing 1 BIT AT A TIME
Twitter is an amazing SEO resource. These are other recaps of answers to common SEO questions or challenges I see floating around the twitterverse, to quickly vanish. Here's are some recent #seobits I've created to capture these ephemeral threads for future reference.