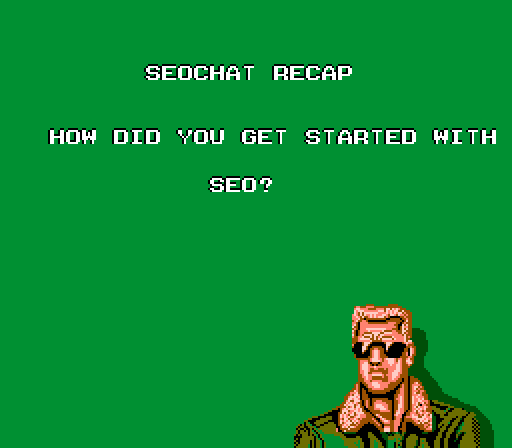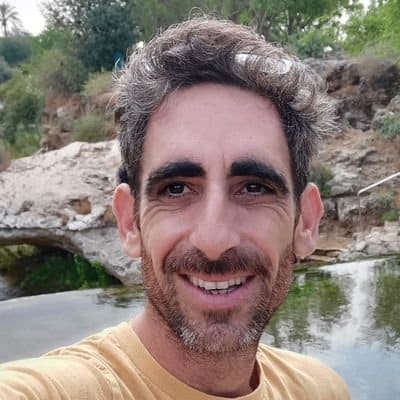 A1. Taking part in various community chat helps a lot in learning and engaging with SEO community. Semrushchat was there now SEOChat and a few more are there where you will find some great SEOs sharing valuable insights. #SEOChat

Amal Ghosh
LOVE this question, Moshe! We live in such an innovative world that has given us the opportunities to jump into communities quickly. I joined a lot of FB groups, Slack groups, and I pooped into some chats, like this one 😀 #SEOchat

Nicole Ponce
A1. I was really lucky in that the company I first worked for in the industry was relatively well-connected in the space and often had a need for someone to write a blog. Gave me lots of opportunities to write on various issues #SEOChat

Doug R Thomas, Esq.

A2 Jumping in here. As a long-time person in SEO breaking into the space can be somewhat challenging. There are ppl in the industry who are approachable & willing to help. Engaging in communities such as Twitter & Skype groups have helped me. #seochat

Debi Norton
A2. Reddit is amazing. #SEOChat

Amal Ghosh
Facebook has the best SEO communities.

Nick Jordan
LinkedIn works well for me.

Natheem SEO

I think all of the real SEOs are on Tik Tok #SEOchat

Mordy Oberstein
A2. I think Twitter is, IMO, the best tool for the SEO world that I'm most aware of. Back in the day, stuff like forums was the most important thing. Now? For the true vanguard? I'm not sure. My instinct says invite-only networks like Discord and Slack. #SEOChat

Doug R Thomas, Esq.

A.2 Mhh – I'm a bit of a @SlackHQ group lover, but I know this could get out of hand, I've been eyeing some digital marketing groups in @discord, but have not come across to any SEO's group on there, but I would not be surprised if we see something on there soon. #SEOchat

Nicole Ponce
A3. Contributing can be in the form of sharing knowledge or practical experience. It is always not necessary to have your own website..one can share the experience of working in various organizations #SEOChat

Amal Ghosh
A3 For me, engaging on Twitter has been a huge plus, as well as teaching digital marketing and SEO at an entrepreneurial center where our workshops are available on YouTube. Yes, one should have a website and accompany that with social media. #SEOChat

Debi Norton

A3. Publish or perish is real. The great thing is that there's a ton of ways to publish, though each one requires its own schedule. The other big thing is to have someone bigger than you hype your post. Your audience is (probably) small – expand it. #SEOChat

Doug R Thomas, Esq.
A.3 Share the know how's that you wished you had when you started, we can all learn from one another and it's also a great conversation starter #SEOchat

Nicole Ponce
A4. There are so many I guess, a few of them I recently came across are: @justdebbb@I___DEREKflint@Ashxia3@GiordMarco96#SEOChat

Amal Ghosh
A4. I will always shout out https://ohgm.co.uk Doing weird stuff, with real posts, and real results. #SEOChat

Doug R Thomas, Esq.

@Ashxia3 for Schemantra and his work with semantic SEO

This Guy SEOs

A5 I like seeing ppl post screenshots of G-Analytics rising.

Sure you can showcase studies, and blog on Wins. Moreover, it's how you engage to help one another. Join in on the Digital Marketing & SEO community here on Twitter-many awesome SEOs there. Cheers! #SEOChat

Debi Norton
A5. Here's the challenge. Who do you want to talk to? Businesses? You're not gonna want to be in the weeds – big strategic ideas are your friend. Other SEOs? You need to have a "weird trick" — something new that people haven't seen. #SEOChat

Doug R Thomas, Esq.
A.5 I say it might be best to focus on a niche but it does not mean that you are not knowledgable on ALL OTHER aspects, it will just help you be more visible to that specific niche = MORE OPPORTUNITIES FOR THE RIGHT AUDIENCE #SEOchat

Nicole Ponce
Stick figure drawings #seochat

Mordy Oberstein
I hope you found the recap useful! If you missed the prior week's #SEOchat, you can find it here.