Drops in search traffic can be a nightmare for any organization in the fast-paced world of online marketing. It can be challenging to determine the specific source of these dips, which may result in revenue loss and decreased consumer engagement. Fortunately, there're numerous methods for analyzing and dealing with these reductions in search traffic.
Let me take you on tour through a #SERPStat Chat conversation on April 11, 2023, where professionals from diverse backgrounds expressed their ideas and experiences in coping with declines in search traffic.
The experts explored various approaches to address this issue, from analyzing data sources such as Google Search Console and Bing Webmaster Tools to watching and deducing potential penalties. They also talked about how important it is to constantly monitor, conduct SEO audits, and establish plans to address any detected concerns. So, if your search traffic has dropped, stick around, and let's delve into the world of internet marketing together!
SERPStat Questions Asked In This Session:
| | |
| --- | --- |
| Number | SEO Chat Question |
| 1 | How to monitor site traffic and identify a drop in search traffic? |
| 2 | How to determine if a Google search traffic drop is due to a penalty? |
| 3 | Can you use Bard AI to level up your SEO and increase organic traffic? |
| 4 | How can you make sure the drop in search traffic is due to seasonality or other external factors? |
| 5 | How do you identify technical issues that may have caused a drop in search traffic? |
| 6 | How can you analyze your website's content to identify potential issues that might have caused a drop in search traffic? |
| 7 | How to understand if a search traffic drop is related to changes in search engine algorithms? |
| 8 | How can you create a plan of action to address the issues that have caused a drop in search traffic? |
#SERPStat_Chat A1. The "easiest" data source would be Google Search Console. You can also use Web Trackers/Traffic tools, like Google Analytics, Matomo, Open Web Analytics. There's also Server Access Logs, with referrer data. (apologies for being tardy!)

Darth Autocrat (Lyndon NA
A1: Using Bing Webmaster Tools, Google Search Console, Google Analytics, Google Site Kit, and Clicky. #serpstat_chat

Joey Trend
A1: Keep a watch on Google Analytics and search console. Also manually check your rankings in case of a perceived drop in traffic #serpstat_chat

Infosolutions Goa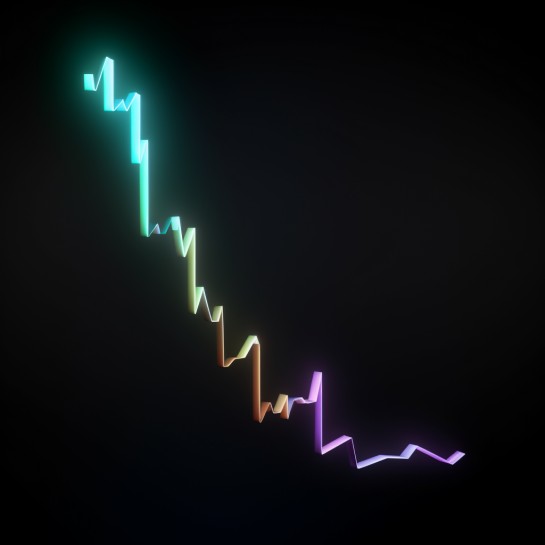 #SERPStat_Chat A2. Observation and Deduction. Penalties (manual actions) tend to have no fore-warning, and are often quite noticeable (for a term/set of terms/all terms, a page/section/sitewide). >>>

Darth Autocrat (Lyndon NA)
A2: 9 times out of 10 Google will tell you if you have a penalty via Google Search Console. #serpstat_chat

Joey Trend

A2 1. Review your website's search engine optimization (SEO) practices and make sure they are compliant with search engine guidelines. 2. Check for any warnings or messages in Google Search Console #serpstat_chat

Olena Prokhoda
Definitely agree,

@infosolutionsg – with Google being called the "Answer Engine" at times, it seems to care a lot about being the preferred search engine for QA. #serpstat_chat

Infosolutions Goa
It's tpp early to tell. No one knows yet how to optimize for LLM's and also how to use they for SEO. In the future we'll know more for sure.

Nikola Roza
A3. You can actually use #Bard or another Generative AI tool to create a list of individual pages' main topic frequently asked questions and provide answers. A SERP evaluation and alignment with Google's rich result guidelines can bring traffic levels back up. NLG refers to using…

Jeannie Hill

A4: Serpstats rank tracker is next level. It has comparison dates of rankings so you can see any trends or dips in your target market. It shows this in a cool graph that looks cool as well! #serpstat_chat

Joey Trend

#SERPStat_Chat A4. By comparing against existing data (YoY etc.). You can also go "sideways" and use things like Google Trends to look at search behaviour/patterns. You can "deduce" by looking at GSC. If the impressions are down, but position and CTR are stable…

Darth Autocrat (Lyndon NA)
A4: Seasonality – check previous years treands in your analytics External factors -factor that also by checking rankings – example covid caused travel websites rankings to crash although their rankings remained unaffected #serpstat_chat

Infosolutions Goa
Serpstats' technical auditing tool is amazing. It shows you every technical issue your website has in terms of SEO. It's great highly recommend it. #serpstat_chat

Joey Trend


A5 its not technical issues that causes drops but repeated duplication on the "page" that causes vast drops

Jaroslaw Pidburskyj – #SEO
A5. Sometimes, running an audit can be useful. Continuous monitoring should always be performed to avoid these situations #serpstat_chat

Montse Cano
#SERPStat_Chat A6 GSC will often show you a declining trend over time for relevance (sometimes quality too). Google Analytics (or other trackers such as Matomo etc.) have basic behaviour/usage stats. Looking at things like Bounce Rate/Time on Page/Scroll Depth may help.

Darth Autocrat (Lyndon NA)
Surfer SEO's content editor shows you a really cool dashboard for your ranking factors. It's one of my go-to favorites for this! #serpstat_chat

Joey Trend

A6 I do an seo audit "before" I submit for indexing so any possible threats coming down the line is vastly diminished.

Jaroslaw Pidburskyj – #SEO
#SERPStat_Chat A7 Though G make a ton of changes, often, most are small/tiny, specific etc. Big SERP impacts tend to happen with big releases/semi-regular updates … and are typically announced (pre/post). Drops during/shortly after are possible candidates.

Darth Autocrat (Lyndon NA)

A7 Use rank trackers to monitor changes in your rankings and look for significant drops in rankings that may coincide with changes to search engine algorithms. #serpstat_chat

Olena Prokhoda
A7: The drop in traffic will closely correspond to the period when the algorithm changes took place or immediately after rollout #serpstat_chat

Infosolutions Goa
A8.2 Remove, redirect , use canonical tag or no index duplicate content. see that Internal search pages are not indexed #serpstat_chat

Infosolutions Goa

A8.1 How I see it: 1. Assess the importance and urgency of the issues identified 2. Develop a plan to address each one with deadlines and responsible people

Olena Prokhoda
#SERPStat_Chat A8 Track Define ranges Monitor Procedural based checks Impact assessment Prioritise Act Something that a fair few clients do is panic over the loss of certain ranking terms on G's regular updates. But if you look at Business Stats…

Darth Autocrat (Lyndon NA)

Summary: How to handle sudden decreases in website search traffic
Participants in today's #SERPStat Chat expressed their thoughts on assessing declines in search traffic. Darth Autocrat and Joey Trend both offered their experiences and recommended utilizing various tools to monitor the website's traffic. As the conversation progressed, Infosolutions Goa raised an intriguing point in A2, stating that fines are seldom forewarned and are frequently extremely obvious. Participants debated different methods for detecting such penalties and monitoring the website's SEO operations to guarantee compliance with search engine rules.
Nikola Roza proposed utilizing Generative AI technologies to generate a list of commonly asked questions about particular sites' major topics and deliver responses in A3. Jeannie Hill and other contributors offered their experiences and advised using the Serpstats rank tracker, comparing current data, and examining trends from past years to detect seasonality and external variables driving traffic. Montse Cano also stressed the need for continual monitoring and looking at metrics such as Bounce Rate/Time on Page/Scroll Depth to minimize traffic reductions.
Participants in the discussion revealed their preferred tools for monitoring and auditing websites, such as Serpstats' technical auditing tool and Surfer SEO's content editor, as the conversation progressed. They also emphasized the significance of tracking changes in search engine algorithms and accompanying traffic decreases. In A8, Infosolutions Goa and Olena Prokhoda discussed how to prioritize and fix technical issues, duplicate content, and internal search pages that may impact traffic numbers.
Finally, participants in the #SERPStat Chat offered their experiences and thoughts on monitoring, evaluating, and managing declines in search traffic. They spoke about several tools, tactics, and best practices for monitoring website traffic, maintaining compliance with search engine rules, and dealing with technical difficulties that may impact traffic levels. The talk was a fantastic learning experience for all attendees, and they are excited to apply what they learned in their future SEO strategies.