This is the first of 3 articles detailing the content process followed by Tiiny Host, the easiest way to share your design or project.
Creating Your Best Content Yet
Creating great content is a little like getting a 6 pack. Everyone wants it, but few are willing to put in the effort to create it. Just like building cheese grater abs, your content requires time, solid ingredients, perseverance and a boatload of dedication. There isn't really a "quick content fix" and those new to the process can begin to lose faith when their efforts don't immediately bear fruit.
Following a solid process can really help you. It not only keeps you on track during those hard times but also streamlines content creation, saving you time and money. That's why we're going to share Tiiny Host's content generation process and walk you through an example. Bear in mind that It's designed as a handrail for a founder to use if they're completely new to the world of SEO, content and writing so that they can spend as little time in the "paralysis by analysis" phase.
The tools highlighted will also optimise your content and generate a greater return on investment (RoI).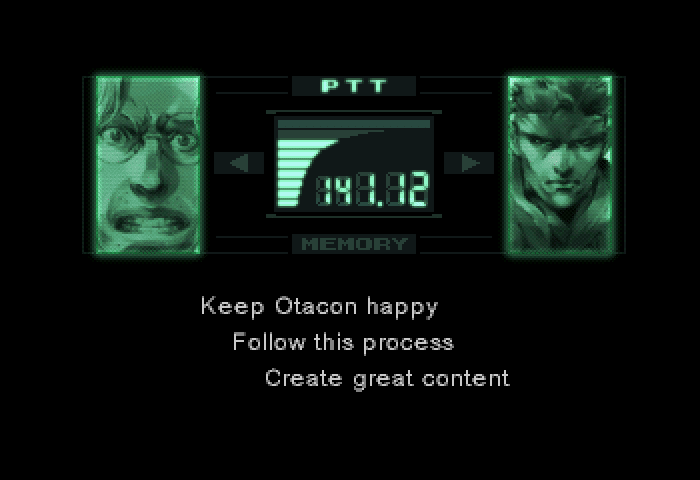 Choosing Your Overarching Topic
How do you decide what you want to write about?
People generally fall into one of two categories. Those who have too many ideas, and those who have too few. Whether you're awash in an ocean of ideas or wandering through a desert, answering the following 2 questions will enable you to either generate content topics, or focus on those that matter:
Question 1 – What is going to serve my community / audience the most?
The best content isn't just engaging, it adds value! This should be the number one criteria that you must fulfill.
This will not only guide the topic of your content, but also the format and writing style. For example, landing page copy will differ greatly for accountants and comedy clubs. If it doesn't, then I'd have to question whether you truly understand your community at all.
So how do you know if you're adding value to the community? Simple, you should be answering their questions and serving their needs. How do you discover what their needs are? Well, if you're already active in the community then you should have a pretty fair understanding of their pain points. However, if it's a new market for you then it's always worth checking Reddit forums, Twitter feeds, Hacker News, etc. Your intended audience will have a watering hole, visit it regularly and engage them in conversation in an open and transparent way, you'll be amazed at what you can learn.
Question 2 – How the hell do I arrange my content?
So you visited the watering holes, observed the ear to mouth ratio, jotted everything down and have decided what you want to write about.
That's great!
You've decided what you want to write about but now you have the opposite problem. You've got too many ideas floating around inside your head and don't know where to begin separating the wheat from the chaff. Even worse, you have no idea how to prioritise and arrange your content.
Fortunately, the "Pillar and Cluster" content method actually leverages your plethora of ideas. "Pillar and Cluster" is a content marketing strategy that focuses on topics rather than individual keywords. The central pillar is a broad topic article that is linked to by individual cluster posts which detail topic specifics. 
For example, your central pillar might be "Mediterranean Cooking", a cluster of which could be "olive oil". Further clusters could be "the ultimate guide to cooking with olive oil" or "the best olive oil based salad dressing".
Choosing Your First Topic
So you know what you want to write about, and you know how to arrange your content in the "pillar and cluster" format. So the only question now is how to choose where to start.
Enter keyword research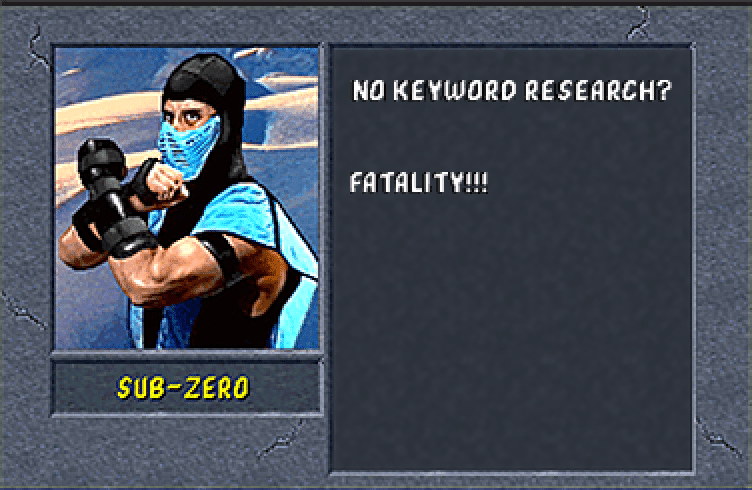 Bootstrapped founders are short on resources, one of which is time. You therefore need to ensure that your limited resources are aligned to areas that will provide the greatest RoI.
Keyword research is a means by which you discover terms that your target audience are searching for. Moreover, you're looking for those with high search volume and low competition. That sweet spot will unlock (pun intended) your growth potential.
Putting it all together. The Content Process From Start To Finish:
So how does this all slot together?
Well, we're going to invent an imaginary company called "elite barbells", who sell specialist, high-quality barbells to the fitness community. The company have only published a handful of poor quality, disconnected pieces of content on their blog, relying on the health crazed months of covid lockdowns to drive sales, but things are tailing off now.
That blog description likely resonates with a fair few bootstrapped founders, so let's go through the complete process described above for "Elite Barbells".
What's going to serve the Elite Barbells community most?
Here's a little tip. Stop rolling your eyes at the phrase "market research". Yes it's extremely overused but it's still really important when it comes to discovering what your audience actually want from you.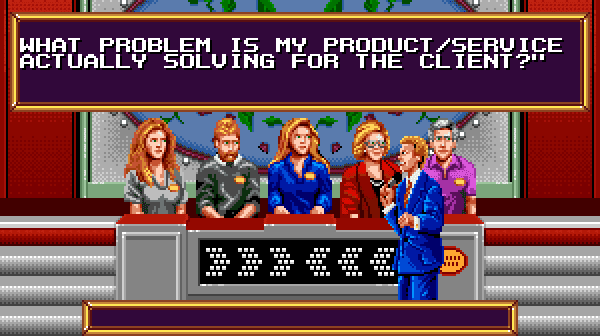 There's also an easy way to do it. Just ask yourself the following 3 questions:
"What problem is my product or service solving for the client?"
"How does my product or service fit into the client's workflow?"
"How do we serve our customers better than our competitors"
If you already have traction and traffic then begin by leveraging that data to answer those 3 questions. For example, if you have 1000 customers and over 60% of them belong to a single industry but you don't have any content targeting that vertical then you'd best get creating.
So, returning to our "Elite Barbells" example, let's say that we have 1000 paying customers who have bought our product. We drill down into the data and realise that over 40% of our customer base have emails related to Crossfit boxes.
How the hell do we arrange our content?
We currently have no Crossfit content on our blog and want to reach topical authority, so we're going to follow the pillar and cluster approach to SEO content. The central pillar in this case would be "crossfit". So the first thing we do at Tiiny Host is brainstorm around our pillar topic. That might look something like this:
Possible sub-topics of "Crossfit" related to "Elite Barbells"
Crossfit Barbells
Barbell Whip
Best olympic Barbells
Best Crossfit Barbells
Barbell Thrusters
And the list goes on and on.
You get the idea here. You want to generate as many cluster possibilities as possible around your central pillar of "Crossfit".
It's time for some keyword research
You're going to need an SEO tool if you want to get serious about your content and serving your audience. Tiiny Host isn't an Ahrefs affiliate so I have zero bias in exposing that we use them because they have an easy to grasp UI, powerful SEO tools, amazing youtube tutorials and are fairly priced for the market.
let's use Ahrefs "Keyword Explorer" tool to explore our "Crossfit" topic:
We can see that the keyword "crossfit has huge search volume but is really difficult to rank for. That's no good for "Elite Barbells" as they have a low domain authority and are unlikely to rank on the search engine results page (SERP) for such a competitive term.
Now click on "matching terms" on the left hand side of the Ahrefs screen and you'll see the following screen:
Take a moment to search through the matching terms as these tend to be an absolute goldmine of achievable keyword starting points. You're looking for low keyword difficulty (KD) high volume keywords.
We found the keyword "crossfit WOD" by scrolling down:
"WOD" stands for "workout of the day" and when we Google that keyword we discover that it has "informational search intent". That means that the fitness community are looking for great WODs (workouts) to do:
That means "Elite Barbells" can serve the Crossfit community by creating content which details great workouts for them. Perhaps "best barbell WODs for beginners" or "best crossfit WODs to do in the Summer".
How do we validate our time investment?
Great, you've discovered a keyword that has a low KD and high search volume. However, that doesn't necessarily mean that it's going to actually be worth you going after. Remember, you have to serve your community by targeting those keyword that generate the greatest RoI for your efforts as a founder.
That means you need to validate your findings from a commercial sense as well as a community basis.
We use SEO Arcade to validate any of the keywords we're having doubts over. Similarly to Ahrefs, we're not affiliates of SEO Arcade so I can honestly say that it's an amazing tool.
How does SEO Arcade work?
SEO Arcade is an effective means of identifying and confirming the value of a given keyword. This means you can actually justify the time, effort and money spent creating content around it by projecting potential RoI, as opposed to just guessing. We'll go through a full example below but it's well worth watching this short video for an official walkthrough.
SEO Arcade in a nutshell
You provide them with a target keyword and they extract the top 100 ranking keyword phrases from the top 10 ranking sites. The information is then used to populate a google sheet with keyword volumes, CPC, potential traffic, conversions and sales and revenue from the relevant keywords.
This allows you to accurately predict the revenue you'll generate if you rank in the top 10 organic search results for that keyword.
SEO Arcade walk-through for "Crossfit WOD"
Head over to SEO Arcade and Sign up. You'll be met with the following dashboard after you've logged in:
Hit "Generate Forecast" and fill in the following pop-up:
Click "Generate" and then "Confirm" and the page will auto-refresh and the keyword data will appear in your "SEO RoI Forecasts" table at the bottom of the page like this:
Hit "View" and it'll open an Excel sheet that provides you with a forecast for those metrics described above. We entered our "Crossfit WOD" keyword for "Elite Barbells" and have copied it below:
So this means that if "Elite Barbells" captured half of the keywords in positions 1-3 then they could potentially generate over 26,000 in potential traffic and over $27,000 in monthly revenue based on our supplied sales and conversion rates.
This confirms for us that "Crossfit WOD" is definitely a keyword worth generating some content around!
Wrap up and prep for phase 2
We strongly recommend that you trial the process outlined above for your next content round.
It'll generate a greater understanding of your audience, a content pillar and clusters based off your market research. You'll then be able to establish a list of keywords you want to pursue and an idea of your projected revenue if you rank for them.
Part 2 is going to focus on how to market your content to ensure that you're getting as many clicks as possible.