Kevin Indig, the director of SEO at Shopify had a very pointed question for the SEO Twitter space this week.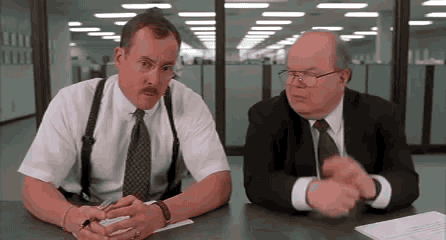 What Is The Definition of Technical SEO?
Technical SEO is the process of analyzing your site's architecture to ensure search engines can properly crawl, index, and display your content in search results in the most ideal way to ensure you get the most potential search traffic from your site's current content and link profile.
Technical SEO encompasses those elements of a website that ensure that a search engine is able to efficiently find, interpret, and index the pages that you wish to be considered for that search engine's result pages.

Matthew Post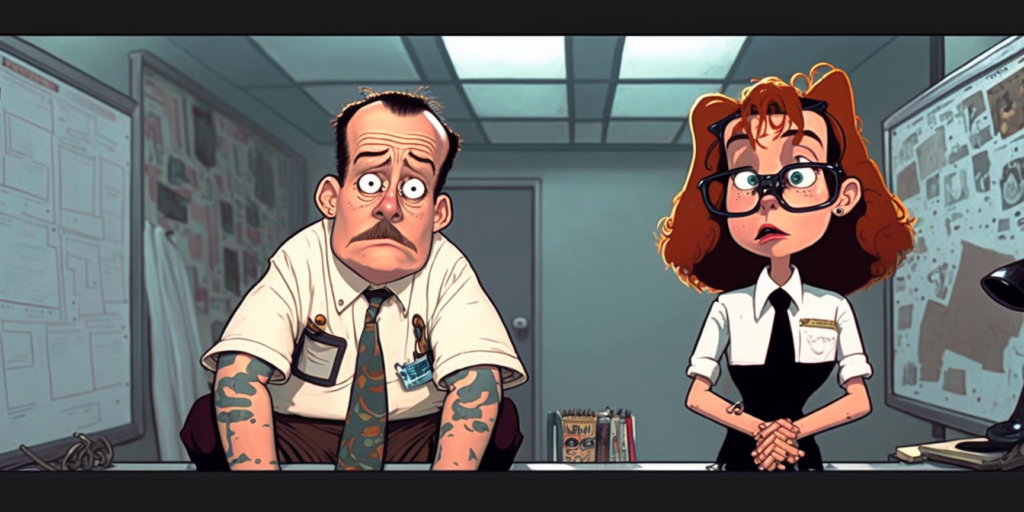 The largest benefit of technical SEO, is actually ensuring that you haven't made a costly mistake.
Unveil the hidden mysteries behind your website's vitality – witness the harmony of ur server's pages & the intriguing dance of silent 404s. Delve into the labyrinth of redirects & embark on a quest to conquer the eternal loading times! Everything I don't do & give to my tech SEO 😅😂

Gabriella S.
A technical SEO will review your site deployment, code usage, javascript deployment, schema usage or hosting process that could be preventing your site from ranking and getting clicks.
Ensuring the spiders can scurry, unobstructed.

Steve Chipman
The best illustration of technical SEO, that occurs far more often than you think, is the improper blocking of search engine crawlers, either through the robots.txt file or no-index directives.

Making sure the SE's crawlers can quickly and happily munch on your good stuff

Samuel Lavoie

This most often occurs when a new design is drafted and site redesign is published WITH a no-index direction that prevents Google from adding the site to the list of eligible search results! That costly prevention of crawling and indexing can represent hundreds of thousands of $ in revenue lost.
A fast and userfriendly design and layout with ideal navigation and pathways plus easily available and digestible content. This result in more pages per users, more time spent on page which ultimately boosts UX = boosts SEO

Christian, Founder of Citetype
Don't forget that site navigation, breadcrumb usage, pagination, CTA usage and displaying related posts all fall under the technical SEO umbrella.

What Does A Technical SEO Actually DO for you?
Clearing the list of errors in Google search console innit.

Earl Grey
So, while there's definitely the tongue in cheek idea that you just need to fix the (large) list of errors in Search console, there are actually quite a large number of tasks, processes and optimizations that can be done that fall under the umbrella of technical SEO.
Canonical resolutions
Hreflang implementation
OG Tags
Twitter cards
Sitemap control
Information architecture (categories, tags, URL structure)
Breadcrumbs
Image optimization (size, compression, alt & filename)
MOST IMPORTANTLY; CONVERSION TRACKING SUCCESS – If there's one thing that is always always always always always always always messed up it is conversion tracking. This is sad because proper conversion tracking really really really should be at the core of both SEO and PPC.
Ensuring analytics config, from log files to any other measurement stuff.
Fixing Google tag manager implementations – for some reason, this always falls on the tech SEO.
They are also fixing GDPR cookie consent banners for some reason.
Note: Core Web Vitals for enterprise-level businesses may have complications, as you often tinge on FEO/Design/Dev/UX/Performance teams. SEOs can consult but rarely will be given direct control over this element.
Developing solutions & requirements for new/optimizing existing features (faceted nav, etc)
Page structure e.g. having navigation below the content in HTML
Headers/Doc types/SSL/Meta (so much more than just indexing)
Embedded content implementation,
Page features to encourage linking
Affiliate tools implementation
Direct the content of any feeds for e-commerce, podcasts, blog RSS, etc "syndicated links"
Ensuring search engines can crawl, index, and rank sites in a way that is advantageous to performance goals. tbh, it is easier to use counterfactuals. TechSEO is *not* link building and/or content creation.

Callie Scott
Canonical resolution: involves using a canonical tag to identify the preferred URL for a piece of content to avoid duplicate content issues and improve website rankings.
Hreflang is a technical SEO property that enables webmasters to define the language and/or regional version of a website a user should be served based on their language choices and location.
Open Graph tags (OG tags) are a collection of meta tags that allow website owners to manage how their website content looks when shared on social networking networks.
Twitter cards are a type of metadata that can be added to a web page to provide Twitter with additional information about the content being shared on the social media platform
Sitemap Management: A sitemap is a file that identifies all of the pages of a website and gives information on the content and arrangement of each page. Sitemap management entails the creation, submission, and management of sitemaps to search engines. This makes it easier for search engines to crawl and index a website.
Information Architecture: Information architecture refers to how the material of a website is structured, classified, and presented to users. This involves using categories, tags, and URL structures to assist visitors in navigating the website and finding the information they require.
Breadcrumbs are navigational tools that display a user's current location on a website. They are usually found towards the top of a page and provide a hierarchical path back to the homepage. Breadcrumbs assist visitors to understand where they are in the structure of a website and how to navigate to different pages.
Image optimization is the process of lowering the file size of photos on a website without sacrificing their quality. This involves picture compression, the use of suitable file formats, and the addition of alt tags and informative filenames. Images that have been optimized increase website performance and user experience.
Success in Conversion Tracking: Conversion tracking is measuring and analyzing user activity on a website, such as clicks, form submissions, and transactions. Conversion monitoring is essential for analyzing the efficiency of SEO and PPC strategies as well as optimizing website performance. This involves ensuring correct analytics settings, resolving GDPR cookie consent banners, and fixing Google Tag Manager deployments. Technical SEO is frequently essential in the implementation and management of conversion monitoring.
The analytics configuration from log files to any other measurement things refers to the process of gathering and analyzing data from numerous sources such as web server logs, Google Analytics, and other third-party analytics tools to monitor the performance of a website or application. This procedure entails configuring analytics tracking codes and setups to enable accurate and thorough data collecting. The acquired data may then be utilized to detect and enhance website performance, increase user experience, and drive business goals.
Repairing Google Tag Manager (GTM) installations is another component of technical SEO that involves configuring and debugging the GTM implementation on a website. Setting up tags, triggers, and variables ensures that data is correctly captured and sent on to third-party analytics platforms. Technical SEOs can improve website performance by resolving GTM installation concerns.
GDPR cookie consent banners are a legal requirement for websites that gather user data from European Union visitors. Technical SEOs are frequently in charge of ensuring that these banners are correctly deployed on the website and that they adhere to GDPR requirements. This procedure entails customizing the cookie consent banner to comply with legal standards while also giving a great user experience. Technical SEOs may assist companies to avoid legal penalties and develop confidence with their users by resolving GDPR cookie consent banner concerns.
Core Web Vitals, which are user-centric metrics introduced by Google to measure and improve website user experience. For enterprise-level businesses, implementing Core Web Vitals can be challenging as it requires collaboration between different teams, such as FEO, Design, Development, UX, and Performance. SEOs can provide recommendations but may not have direct control over implementation. To ensure effective implementation, businesses should adopt a collaborative approach and prioritize the user experience in the website design and development process.
Enveloping solutions and needs for new/optimized current features entail a variety of technical SEO considerations to guarantee that web pages are optimized for search engines and user experience.
Faceted navigation, for example, necessitates careful design to guarantee that each facet is crawlable and indexable by search engines. This may entail using canonical tags, no index tags, and optimizing the URL structure.
Page arrangement, such as putting navigation below the text, can have an influence on crawl ability and user experience. Ensuring that the HTML is well-structured and semantic can help search engines comprehend the material and improve user experience.
Headers, document types, SSL, and meta tags are all important components of technical SEO. Utilizing a suitable document type, enabling SSL, and improving meta tags may all increase a website's exposure and rating.
Embedded content implementation and page elements to encourage linking can also have an influence on SEO. Using schema markup, for example, can boost the visibility of rich snippets in search results and increase click-through rates.
Using affiliate tools can help commercialize a website, but it takes careful attention to ensure that affiliate links are appropriately marked and do not negatively affect the user experience.
Directing the content of any feeds for e-commerce, podcasts, blog RSS, etc. "syndicated links" in technical SEO requires ensuring that the material is appropriately written and optimized for search engines to crawl and index. This may entail creating XML sitemaps and optimizing feed content for relevant keywords.
More Resources on Technical SEO