Local businesses find themselves at a crucial crossroads: online reviews and engagement. In this edition of #SEOCHAT, industry experts unravel the complexities of Local SEO 2.0, sharing insights, challenges, and innovative strategies that define the modern approach to online visibility and reputation management.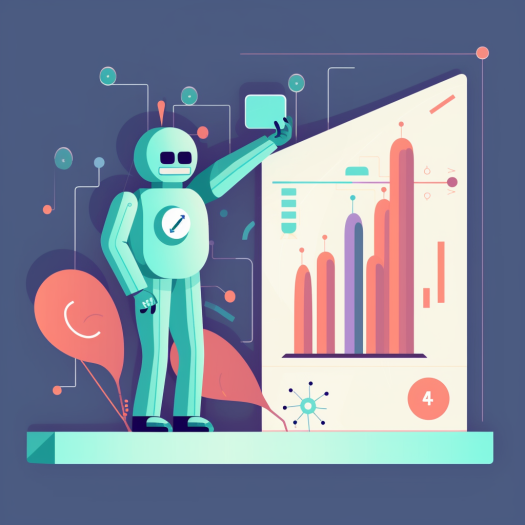 Join us as Travis, Beth Backes, Joy Hawkins(the best Local SEO in the world), and other seasoned professionals delve deep into the nuances of online reviews. From the intricacies of embedding videos for SEO benefits to decoding the impact of user-generated content, this discussion promises a treasure trove of actionable wisdom for businesses aiming to thrive in the digital age.
Expert Insights: Unlocking the Power of Videos and Reviews
A1: The Review Conundrum Travis sheds light on the challenges of online reviews, emphasizing the importance of genuine feedback in an era where trust is paramount.
A2: Video's SEO Potential Beth Backes and Joy Hawkins demystify the role of videos in SEO. Discover why YouTube-hosted content might be your ticket to enhanced brand visibility and engagement.
A3 & A4: Engaging with Customers Travis advocates for customer engagement strategies, detailing the subtle art of balancing live chats, messages, bookings, and calls for optimal business outcomes.
A5 & A6: Maintaining Online Presence The discussion touches on the vital aspect of consistency. Learn the art of recycling content, crafting compelling Google Posts, and navigating the intricacies of branding, especially for new businesses.
A7: Tackling Negative Reviews Amidst the challenges, experts like Sweepsify and Travis offer actionable tips on mitigating negative reviews and maintaining a positive online reputation.
In this edition, discover the secrets of effective online engagement and reputation management from the very experts who have mastered the art. Join the conversation and equip your business with the tools needed to not just survive but thrive in Local SEO 2.0.
Alright, let's start with question 1. Reply with A1 so we can keep this all organized.

Q1. It looks like there is a review sweep happening right now. We see this every few months, Google does a wave of review takedowns all at once. This is almost never a bug, it's their attempt…

— Joy Hawkins (@JoyanneHawkins) September 28, 2023
A1: Not an issue currently. It helps to stay always above board, either using a trusted review site/app that's explicitly listed by Google, or weaving in Google Product reviews into the review process (tougher to "game").

travis

A1: I saw a business that ended up with almost all negative reviews that had nothing to do with the business

Only one of their good reviews remained.

Sweepsify
A1. this has not been an issue for me since I work with businesses just starting out, and they're just trying to get their first handful of reviews.

Beth Backes SEO & Market Research
Q2: Do you find videos impact ranking when it comes to Local SEO? #SEOchat

— Joy Hawkins (@JoyanneHawkins) September 28, 2023
A2: I will quote the wonderful
@ColanNielsen
: "As far as we can tell, adding a video to a page in and of itself won't have much impact on the local algorithm rankings (local pack, maps etc). But there are still several benefits to embedding videos on a page. We highlight some of them in this article – https://sterlingsky.ca/how-to-embed-youtube-videos/ #SEOchat

Joy Hawkins

A2: YouTube hosted & embedded videos have helped the most for on-page SEO. Videos on YouTube, not embedded but mentioning the brand, have helped with indirect brand awareness. They're sometimes the 2nd thing that pop up for businesses I manage. #SEOChat

Beth Backes
A2: Video has long been the most "helpful" format of content consumption for people. Most platforms prioritize it. Google loves YouTube-hosted content.

They help, but producing quality videos (regularly) is a time/budget challenge for many SMBs focused on Local SEO.

travis

Q3: Have you used the Google Business Profile messaging feature? What do you think of it? I recently started noticing a new feature Google is pushing out more on desktop that might make it more popular. #SEOchat pic.twitter.com/jv5IzDZqpr

— Joy Hawkins (@JoyanneHawkins) September 28, 2023
A3: I encourage opening Profiles to messages (more asynchronous) for outreach from prospective customers. For some, this is yet another "social" outlet to monitor. Live chat is even more resource intensive…

Engaging with customer Q&A can be a lower-touch option.

travis
Q4: What is your favorite metric inside Google Business Profile Performance, and why? #SEOchat pic.twitter.com/8l55ShCVX0

— Joy Hawkins (@JoyanneHawkins) September 28, 2023
A4: Depending on the business, Bookings & Calls/Message are most likely to translate to positive biz outcomes (leads/sales).

Monitoring Directions vs. Website clicks helps too. Sometimes a "decline" in the Overview tab merely means fewer folks got directions.

travis

Q5: How are you finding Google Posts lately? Are they still worth spending time on? #SEOchat

— Joy Hawkins (@JoyanneHawkins) September 28, 2023
A5: I call this a "proof of life" activity. Signal that you (the business) remain active on the "platform."

Recycle content posted elsewhere. If Instagram is a daily activity, repurpose a top post on the GBP each week.

If you have real Offers, extend them here

travis
If customers look at a business' posts, it's not exactly reassuring to see that the last time the business posted was months ago

Google Post content doesn't need to be innovative – it just needs to be recent and relevant

Synup
Q6: how do you feel about "Keywords in GBP Business Title" being the #2 local pack ranking factor according to @DarrenShaw_ 's Local Search Ranking Factor Study over at @whitespark? #SEOchat https://t.co/6vFnSb41lp

— Joy Hawkins (@JoyanneHawkins) September 28, 2023
kind of allows newer businesses to think strategically about their brand when it comes to marketing online.

As for pre established businesses? It's a pain

h
A6: I think this entirely depends on the maturity (life cycle) & branding of the business.

If already a locally-known coffee shop, why change from "Brewed Beans" to "Brewed Beans Coffee Shop"?

If brand new, sure, but your primary category should carry the load.

travis

Q7: Did you know it's NOT against Google's guidelines for a person to constantly update a negative review? ? This seems like blatant spam to me, what do you think? #SEOchat

— Joy Hawkins (@JoyanneHawkins) September 28, 2023
Disagree somewhat. It can be abused and sometimes users will update after owner has corrected issue. It's more the shortcomings of the system itself. You can't see history with clear demarcation. Label of updated review might help.

Nicholas McDonough
I think at some point they should partner with a review platform instead like
@Trustpilot

This might help with the negative review spam. Clearly their internal checks are not enough.

Sweepsify
A7: There are always bad actors in any space. If you're earnest (+ honest) in soliciting reviews & offer a quality service/product, good reviews should dramatically outweigh the bad.

Be responsive to every review. People respect this more than the negative comments.

travis

Our recent #SEOCHAT discussion shed light on various challenges and strategies faced by businesses both new and established. From the delicate balance of managing online reviews to the pivotal role of video content and the nuances of customer engagement, our conversation echoed a vibrant tapestry of insights.
Embracing Authenticity in Reviews:
In the digital age, authenticity reigns supreme. Our discussion underscored the importance of genuine reviews. While challenges like negative review spam persist, the consensus was clear: genuine, earnest interactions with customers can overshadow any negativity. Responding promptly and transparently to reviews emerged as a powerful tool, showcasing a business's commitment to customer satisfaction.
The Video Advantage:
The power of video content cannot be overstated. While its direct impact on local algorithm rankings might be subtle, its influence on brand awareness is profound. YouTube-hosted videos, when embedded thoughtfully, enhance on-page SEO and contribute to indirect brand visibility. However, it's acknowledged that consistently producing quality videos poses a challenge, especially for small and medium-sized businesses engaged in Local SEO efforts.
Strategic Engagement and Branding:
Navigating platforms like Google My Business demands strategic finesse. From opening profiles to messages for asynchronous customer outreach to understanding the nuances of metrics like bookings and website clicks, businesses must tailor their approach. Consistent online presence emerged as a 'proof of life' activity, reassuring customers of a brand's vitality. Recycling content, while ensuring it remains recent and relevant, provides a valuable touchpoint with potential clients.
The Path Forward:
The discussion highlighted the need for platforms like Google to address the shortcomings in their review systems, potentially through collaborations with trusted review partners. A clear, transparent history of reviews could mitigate issues related to inaccurate updates, enhancing the credibility of online reviews.
Our conversation illuminated the intricate dance of Local SEO. It's a landscape where genuine engagement, strategic branding, and adaptability intersect. As businesses continue to navigate this terrain, one principle remains steadfast: authenticity and earnest customer interactions form the bedrock upon which successful Local SEO strategies are built.
Join us in our next #SEOCHAT as we explore more facets of the dynamic digital marketing world.