Due to Elon Musk's continued insistance in messing up Twitter's UX and usability, he has recently decided to REMOVE the Open Graph powered Title and Description elements that helped Twitter users direct their followers to relevant content OFF the social platform.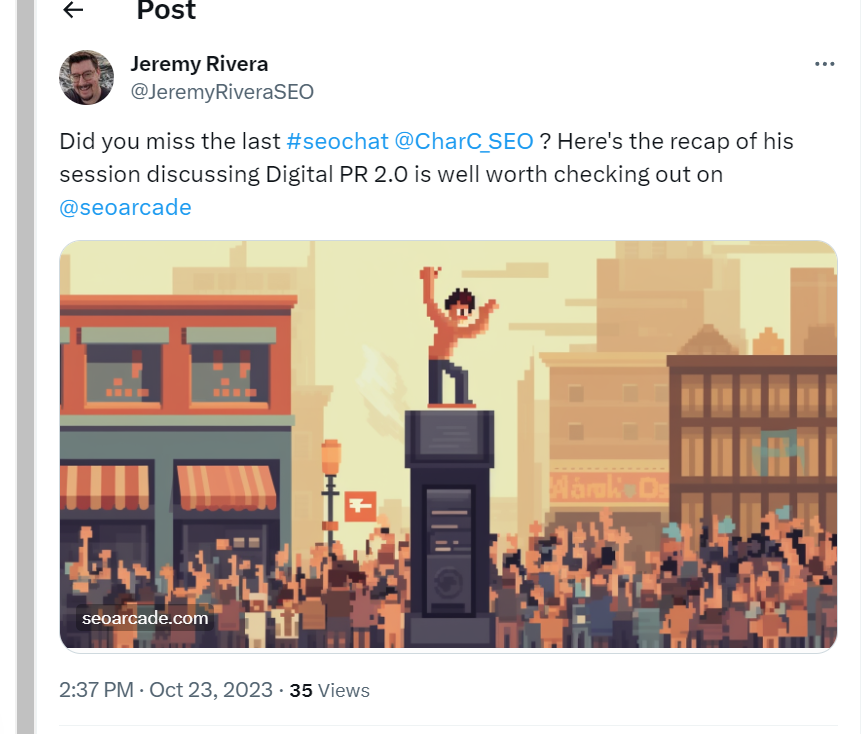 Now when you link, it grabs JUST the image, and then puts a TIIIIINY little url in the bottom corner, removing the carefully curated title and description elements that actually helped scrolling users decide if they WANTED to click through.

For the time being, you can use a tool like Pablo by Buffer to add additional elements to an image to help re-capture those elements or add a "Click here" type element.