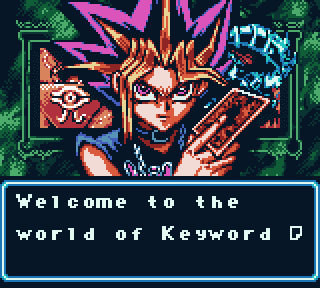 Question of the day: What's your super basic keyword research tip for small business owners?
Can't emphasise this enough ??? – Focusing solely on head terms or more generic category terms doesn't help solve your consumers goals. It provides them with a gateway to your customer journey. If you don't finish that path, your competitors will.

Tom Chetwin (@thomaschetwyn)
Consistent keyword phrase in page title, description, H1 and page content. Inbound links to that keyword phrase.

Gregg Murray (Via @greggmurray)
Find 5 – 7 competitors and dump them into any keyword tool of your choice, download the data from the tool and filter for one with position 1 – 20. Check for quality and one relevant to you and can drive value based on what your need is presently.

Bimbo Lawal
Think about the language a layman might use to search for your kind of business. While industry terms might be familiar to you, they may not be familiar to someone who is looking for what you offer.

Danica Jones (@DIYAdventurer)
Crowdsourced SEO Keyword Tool Recommendations
Now that you've considered the niche that you're in and what goals you want to achieve with your website, it's time to start searching for keywords. You'll need some help if you don't know where to begin. Below are five of the best keyword research tools for attracting customers in your locality. These tools will make sure that all of your hard work pays off (you won't have any trouble getting people who are looking for "coffee" or "tea" into your store).
1) Google AdWords Keyword Planner (Free Tool)
Before we begin talking about the individual tools you'll need to find keywords, let's take a minute and look at Google AdWords Keyword Planner. It is an incredibly easy-to-use tool that has evolved as technology has progressed. It's free (and there are no plans to change this in the future), so you can use it without having to worry about any recurring fees.
The best part of using this keyword research tool is that it can help you discover long-tail keywords—keywords with more than three words! When somebody searches for "coffee shop London," they might be looking for something even more specific than your average customer. Maybe they want one that doubles as a study, or maybe they want one that's open 24 hours. By finding long-tail keywords, you'll be able to figure out precisely what type of shop people are looking for—and then you can go ahead and provide it!
2) BuzzSumo (Paid Tool)
BuzzSumo is a very different tool from the ones mentioned above. It helps you determine what type of content marketing works best for your business.
You can't use it to find the right keywords, but you can see if people are interested in certain articles or infographics topic ideas. People might search for something specific ("coffee shop London"), but they're more likely to share content that they find interesting.

Ashelie Lopez, san Francisco SEO services
It means that their friends and family could end up searching for something related because of how many shares it has gained on social media.
This tool probably won't help you much when it comes time to choose your keywords—unless, of course, you're creating content that's directly related to your keywords. But it's a great resource for finding out what type of articles you should be producing in the future.
3) SEMrush (Paid Tool)
If BuzzSumo doesn't cut it to determine the best topic ideas, try using a keyword research tool like SEMrush. It will show you how many monthly searches each keyword gets and can help you determine which ones are worth going after. It also provides information about who is ranking on Google for specific keywords—and this can give you an edge when it comes to making sales! You might rank number one with "coffee shop London" but fall behind somebody else in terms of traffic if they have more substantial domain authority.
4) SEO Arcade (Paid Tool)
SEO Arcade is a paid keyword research service. Whether you're a freelancer or an agency, you can white label their Google Sheet deliverable in seconds and bring the value of their keyword research to your clients.
The platform enables you to filter out the keywords you do not like and send the rest of the keywords as a forecast to a client showing just how much return they would typically receive on their investment of budget, energy, time in SEO. SEO Arcade also gathers the top 100 keywords for the ten URLs then ranks the highest for your target keyword. The outcome? You will get at least a thousand relevant terms and key phrases together with their search volume and CPC data.
It will then forecast the number of SEO traffic, revenue, and sales you could obtain if you ranked organically in search. With SEO Arcade, you can successfully and efficiently improve your revenue by thousands of dollars every month, along with their in-depth keyword research.
Wrapping Up!
So there you have it, a short guide on doing your keyword research for your online business.
Keep in mind these five local keyword research tools, as they will help you locate the keywords and key phrases that will help you build efficient content and marketing campaigns. You can also utilize such tools to strengthen the ranking of your website in major search engines.
I hope this was helpful! If you have any questions or comments, you can leave them in the box below. And don't forget to share this with someone else who might benefit from the information.