The "Google Sandbox" is the perceived difficulty for a newly launched website to show up in Google's index, and gain meaningful rankings for search queries. It is not confirmed from Google spokespeople that there is an actual programmatic or algorithmic element to the search engine that specifically holds back sites from ranking.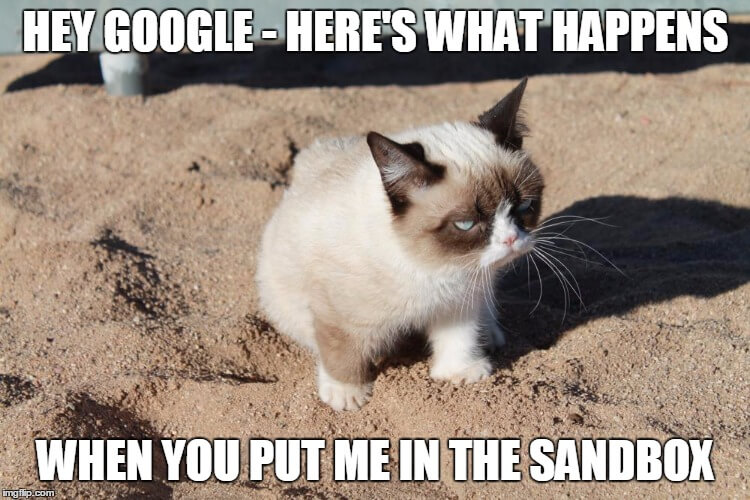 Is The Sandbox A Part Of Google Algorithm Or Just Perception?
It is definitely a widely observed phenomenon by new site owners and companies that it SEEMS like pages on a completely new site seem to take a longer amount of time to gain rankings in comparison to newly published pages on "established" sites.
Potential Causes & Overcoming Google Sandbox Effect
The most likely cause of newly launched sites having difficulty ranking for pages that are optimized and relevant to a particular query is the lack of link authority being sent to the site. Every link that goes to a site transfers a certain amount of relevance due to it's anchor text, but also an idea of "authority", as part of Google's "Page Rank" algorithm.
So obviously, if the site in general has little to no links because it is new, then any authority it has is minimal, if non-existent. In comparison to other similar pages that DO have links and authority, those pages have a better chance to rank, obviously.
The biggest action item for a newly launched site is for it to gain as many relevant, authorative links as possible in an ethical way that don't violate Google guidelines.